Team > Prof. Dr. Dymitr Ibriszimow
Overview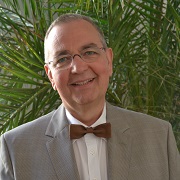 Prof. Dr. Dymitr Ibriszimow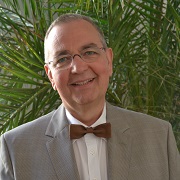 Faculty of Languages & Literatures
African Linguistics II
---
Dymitr Ibriszimow has been professor of African Linguistics (chair of Afrikanistik II – African languages beyond Niger-Congo), since 1999. He studied Arabic and African Linguistics at the Jagiellonian University in Krakow, Poland. He then did his doctoral studies at the University of Warsaw, Poland, where he obtained his Doctoral Degree in African Linguistics. After that, he went on to become a Research Fellow at the Oriental Institute, Jagiellonian University, Kraków, Poland.
In 1990, he moved to Frankfurt, where he was a Research Fellow, Lecturer, and Member of the Collaborative Research Centre SFB 268 at the Professur later Institut für Afrikanische Sprachwissenschaften, Goethe University Frankfurt, until he took his current position at the University of Bayreuth.
His main domains of interest are Chadic Comparative and Historical Linguistics as well as Berber and more generally Afro-Asiatic. Furthermore, he also has a keen interest for Cognitive Semantics, Ethnolinguistics, Linguistic Geography and the history of the peoples of the Lake Chad basin.
Academic Degrees
| | |
| --- | --- |
| 1986 | Doctorate, University of Warsaw |
| 1981 | Magister degree in Arabistik and Afrikanistik, Jagiellonian University, Kraków |

Professional Background
| | |
| --- | --- |
| 2001 | Visiting Professor at Sophia Antipolis University, Nice |
| Since 1999 | Chair of African Studies II, University of Bayreuth |
| 1995 – 1999 | Research Fellow and Lecturer for African Languages, Goethe University Frankfurt |
| 1995 – 1995 | Research Associate (BAT IIa) for the Professor of African Languages, Goethe University Frankfurt |
| 1996 | Visiting scholar at Sophia Antipolis University, Nice |
| 1994 – 1995 | Research Associate (BAT IIa) in Collaborative Research Centre 268 "Cultural development and language history in the West African savannas", Goethe University Frankfurt |
| 1990 – 1993 | Research Associate (BAT IIa/2) for the Professor of African Languages, Goethe University Frankfurt |
| 1986 – 1990 | Research Fellow, Institute of Oriental Studies, Section Hamito-Semitic Languages, Jagiellonian University, Kraków, Poland |
Other
| | |
| --- | --- |
| 2018 | Award of the Universitätsmedaille (medal of honour) of the University of Bayreuth |
| 2015 – 2017 | Senator at the University of Bayreuth |
| 2014 – 2017 | Founding member and spokesperson of the Bavarian Research Institute of African Studies, BRIAS |
| 2011 – 2013 | Senator at the University of Bayreuth |
| 2009 – 2018 | Dean of BIGSAS (Bayreuth International Graduate School of African Studies, funded the Excellence Initiative by the German federal and state governments) |
| 2007 – 2008 | Managing Director of the Institute of African Studies (IAS), University of Bayreuth |
| 2006 – 2007 | Deputy chairperson of SFB/FK 560 "Local action in Africa in the context of global influences" |
| 2004 – 2005 | Dean of the Faculty of Languages and Literatures, University of Bayreuth |
| 2002 | Dean of Studies of the Faculty of Languages & Literature, University of Bayreuth |
| 2002 – 2008 | Member of the Board of the Deutsche Morgenländische Gesellschaft (DMG) |
| 2001 – 2007 | Co-editor of the series Chadic Linguistics – Linguistique Tchadique –Tschadistik, Köppe Verlag |
| 2001 – 2007 | Project Coordinator (together with Hans-Jörg Schmid) of the sub-project B6 of SFB/FK 560 "Contrastive Cognitive Semantics – Conceptual structures of everyday lexemes in regional Nigerian Languages and Nigerian English" |
| Since 1999 | Vice President of the Association Méga-Tchad, Paris |
| 1997 – 2000 | Project Coordinator (together with Herrmann Jungraithmayr) of the sub-project B6 of SFB 286 "Cultural development and language history in the West African savannas" |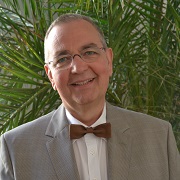 Faculty of Languages & Literatures
African Linguistics II
---
Regional Focus:
Research Topics:
Afro-Asiatic
Comparative, Historical Linguistics
Cognitive Semantics
Linguistic Geography
Ethnolinguistics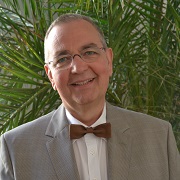 Faculty of Languages & Literatures
African Linguistics II
---
Publications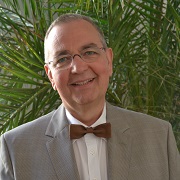 Faculty of Languages & Literatures
African Linguistics II
---
Prof. Dr. Dymitr Ibriszimow

University of Bayreuth
Afrikanistik II
95440 Bayreuth
Room: 1.31 (GW I)
Phone: +49 (0)921 / 55-3581
E-mail: dymitr.ibriszimow@uni-bayreuth.de