Team > Dr. Manfred von Roncador
Overview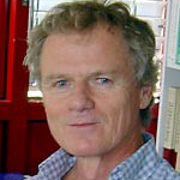 Dr. Manfred von Roncador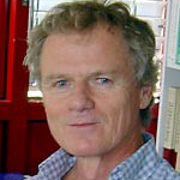 Faculty of Languages & Literatures
Afrikanistik I
---
Research interests:
Gur languages (especially Oti-Volta languages [Moore, Yaanre, Safalba, Nootre]), Bantu languages in Angola (especially Umbundu), language typology with focus on evidentiality and speech reporting, pragmatics with focus on illocution particles, discourse strategies and politeness
Geographical area:
West Africa (Burkina Faso, Ghana, Benin, Togo), Southwest Africa (Angola)
Memberships & functions in academic organisations:
Editor of the bulletin "Gur News – Nouvelles Voltaïques"
Co-editor of the journal "Gur Papers / Cahiers Voltaïques"
Co-editor of the series "Gur Monographs – Monographies Voltaïques", "Gur Papers: Special Issue – Cahiers Voltaïques: Hors Série"
Editor in Chief of the "Newsletter of African Studies at Bayreuth University (NAB)"
Editor in Chief of the series "Bayreuth African Studies Online"
Editor in Chief of the series "Bayreuth African Studies Working Papers"
Scientific Board of the series "Afrique et Langage"
Scientific Board of "Fachverband Afrikanistik"
---
Since 4 August 2012 Manfred von Roncador is officially retired. Before joining the professorship Afrikanistik I in 1992 he studied Linguistics, Philosophy, Romanistik, Slavistik and Afrikanistik in Munich, Hamburg and Oldenburg where he completed his PhD in 1986. He taught at the Institute for German Studies at the University of Groningen and was a DAAD-Lecturer in Ouagadougou. Thanks to an affective collaboration with the DAAD, he was guest lecturer in Angola, Benin, Burkina Faso, the Democratic Republic of Congo and Togo. Von Roncador coinitiated partnerships with some African universities, he co-supervised several master and advanced degree theses and followed up the work of many African junior researchers of whom five were admitted into BIGSAS and two have graduated. Since 1996 he has been a co-editor of the newsletter Gur News and co-organiser of the related conference whose fifth edition took place at the University of Bayreuth in July 2012. During this symposium it became obvious that von Roncador will be an active retiree. He is still an academic committee member of Afrique et Langage and Letras e Ciências Socias and member of West African Languages Society and the Association of Africanists that he chaired from 2009 to 2012. (Rémi Armand Tchokothe)
NAB XII, 2012, p. 34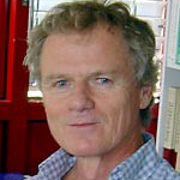 Faculty of Languages & Literatures
Afrikanistik I
---
Publications
Book/Monograph
Languages in African Urban Contexts : A Contribution to the Study of Indirect Globalisatio ...
publ: Miehe, Gudrun; Owens, Jonathan; von Roncador, Manfred
Münster : LIT Verlag, 2007 . - (Beiträge zur Afrikaforschung; 31)

Güldemann, Tom; von Roncador, Manfred
Reported discourse : A meeting ground for different linguistic domains
Amsterdam : Benjamins, 2002 . - (Typological Studies in Language; 52)

von Roncador, Manfred; Miehe, Gudrun; Nicole, Jacques; Kröger, Franz; Nayden, Tony
Les langues gur (voltaïques) : bibliographie commentée et inventaire des appellations des ...
Köln : Köppe, 1998. - VIII, 283 pp. . - (Gur Monographs; 1)

von Roncador, Manfred
Zwischen direkter und indirekter Rede : Nichtwörtliche direkte Rede, erlebte Rede, logopho ...
Tübingen : Niemeyer, 1988. - X, 338 pp. . - (Linguistische Arbeiten; 192)

Article in a journal (peer-reviewed)
von Roncador, Manfred
Types of logophoric marking in African languages
in Journal of African Languages and Linguistics vol. 13 (1992) issue 2. - pp. 163-182
doi:10.1515/jall.1992.13.2.163 ...

Article in a book (not peer-reviewed)
Güldemann, Tom; von Roncador, Manfred; van der Wurff, Wim
A comprehensive bibliography of reported discourse
In: Güldemann, Tom ; Roncador, Manfred von (ed.): Reported discourse : a meeting ground for different linguistic domains - Amsterdam: Benjamins, 2002. - pp. 363-416 . - (Typological Studies in Language; 52)

Güldemann, Tom; von Roncador, Manfred
Preface
In: Güldemann, Tom ; Roncador, Manfred von (ed.): Reported discourse : a meeting ground for different linguistic domains - Amsterdam: Benjamins, 2002 (Typological Studies in Language; 52)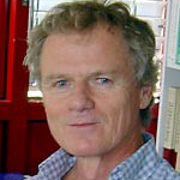 Faculty of Languages & Literatures
Afrikanistik I
---
Dr. Manfred von Roncador
Research Assistant, Institute of African Studies
University of Bayreuth
Literatures in African languages
95440 Bayreuth
Phone: +49 (0)921 / 57-915
E-mail: manfred.vonroncador@uni-bayreuth.de