Overview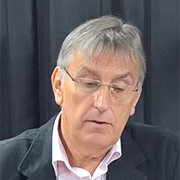 Dr. Michael Broß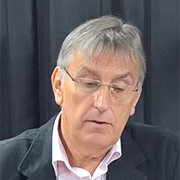 Language Centre
---
Michael Broß works as a language instructor teaching mainly Hausa, the major language of West Africa, at the Language Centre of the University of Bayreuth.
He studied Afrikanistik (i.e. African Linguistics), German Linguistics, and Phonetics at the Philipps-Universität Marburg and at the Goethe University Frankfurt. In 1988, he obtained his Master of Arts at the Philipps-Universität Marburg with a study of the Ndam language, spoken in Chad. From 1989 on, he participated at several research projects at the Universities of Bayreuth, Frankfurt, and Maiduguri. He taught several linguistic and language courses at the three universities as well. In 1994, he got his PhD at the Goethe University Frankfurt as a member of the collaborative research project SFB 268 "History of Culture and Language in the Natural Environment of the West African Savannah", financed by the German Research Foundation (DFG). His thesis aimed at the language of the Hausa craft men and women. During the time of his PhD and the following period of postdoctoral research he worked about 5 years in Nigeria.
Office hours: Tuesday 1 - 2 p.m. upon appointment.
Academic Degrees
| | |
| --- | --- |
| 1994 | Doctorate in African Studies, Goethe University Frankfurt |
| 1988 | Magister degree in Afrikanistik, Philipps-Universität Marburg |

Professional Background
| | |
| --- | --- |
| Since 2018 | Supervising tutor of "isiXhosa online course" at University of Bayreuth |
| 2017 – 2018 | Project Associate "isiXhosa online course" (Virtuelle Hochschule Bayern) at University of Bayreuth / University Fort Hare, responsible for technical implementation and course design |
| Since 2012 | Lecturer in Hausa, University of Bayreuth |
| 2007 – 2012 | Business Manager |
| 2001 – 2007 | Postdoctoral Research Fellow in SFB/FK 560 "Local Action in Africa in the Context of Global Influences" at the University of Bayreuth |
| 1999 – 2000 | Postdoctoral Research Fellow "Arabic-Hausa codeswitching in Maiduguri, Nigeria" (DFG), University of Bayreuth |
| 1994 – 1999 | Postdoctoral Research Fellow as part of the SFB 268 "History of Culture and Language in the Natural Environment of the West African Savannah", Goethe University Frankfurt |
| 1989 – 1994 | Research Assistant as part of SFB 268, Goethe University Frankfurt |
Editorial responsibilities
| | |
| --- | --- |
| Since 2007 | Chadic Newsletter Online |
| Until 2007 | Chadic Newsletter |
| Until 2000 | Westafrikanische Studien. Frankfurter Beiträge zur Sprach- und Kulturgeschichte |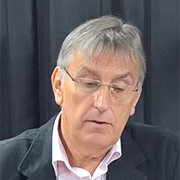 Language Centre
---
Hausa dialectology
West Chadic languages
Language teaching
Teaching with moodle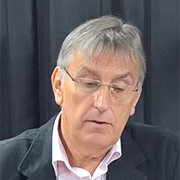 Language Centre
---
Publications
Book/Monograph
Cyffer, Norbert; Baba, Ahmad Tela; Broß, Michael; Seidensticker, Wilhelm; Njidda, Hajara; Mtaku, Christopher Yusuf
Guddiri Studies : Languages and Rock Paintings in Northeastern Nigeria
publ: Seidensticker, Wilhelm; Broß, Michael; Baba, Ahmad Tela
Köln : Köppe, 1997. - 175 pp. . - (Westafrikanische Studien; 16)

Broß, Michael
Dialektuntersuchungen zum Hausa Nordnigerias : eine Studie am Beispiel der Handwerksfachsp ...
Frankfurt am Main 1996 . - (Berichte des Sonderforschungsbereichs 268 "Kulturentwicklung und Sprachgeschichte im Naturraum Westafrikanische Savanne"; 6)

Broß, Michael; Baba, Ahmad Tela
Dictionary of Hausa crafts : a dialectal documentation : Kamus na Sana'o'in Hausa ; Binci ...
publ: Jungraithmayr, Herrmann; Cyffer, Norbert
Köln : Köppe, 1996. - XVIII, 275 pp. . - (Westafrikanische Studien; 10)

Broß, Michael; Baba, Ahmad Tela
Dictionary of Hausa Crafts : A Dialectal Documentation = K'amus na Sana'o'in Hausa : Binci ...
Köln : Köppe, 1996. - xviii, 275 pp. . - (Westafrikanische Studien; 10)

Article in a journal (peer-reviewed)
Broß, Michael
Suna magana da harshe mai lanKwasa (They are talking with a bent tongue)
in Maiduguri Journal of Linguistic and Literary Studies vol. 5 (2003) . - pp. 90-102

Article in a journal (not peer-reviewed)
Broß, Michael
Kirari : Preissprüche der Hausa auf Handwerk und Landschaft
in Afrika und Übersee vol. 76 (1996) issue 2. - pp. 161-173

Broß, Michael; Larisch, Klaus
Säuberlich vernichtet : die letzten Jahre des Afrikanisten Gottlob Adolf Krause in Zürich ...
in Frankfurter afrikanistische Blätter vol. 1 (1989) . - pp. 8-14

Article in a book (peer-reviewed)
Broß, Michael
L2 speakers, koineization and the spread of language norms: Hausa in Maiduguri, Nigeria
In: Miehe, Gudrun ; Owens, Jonathan ; von Roncador, Manfred (ed.): Languages in African urban contexts - Hamburg ; Münster: LIT, 2007. - pp. 51-74 . - (Beiträge zur Afrikaforschung; 31)

Broß, Michael; Baba, Ahmad Tela
Camfe-camfe da magungunan Hausawa kan tama : Aberglauben und traditionelle Medizin der Hau ...
In: Bichi, Abdu Yahaya ; Kafin Hausa, Abdullahi Umar ; Yalwa, Lawan Danladi (ed.): Studies in Hausa language, literature, and culture : the Fifth Hausa International Conference - Abuja: Benchmark Publishers, 2002. - pp. 418-426

Broß, Michael
Gud Ivininku : Hausa in Maiduguri
In: Schumann, Theda ; Reh, Mechthild ; Kießling, Roland ; Gerhardt, Ludwig (ed.): Aktuelle Forschungen zu Afrikanischen Sprachen : sprachwissenschaftliche Beiträge zum 14. Afrikanistentag, Hamburg, 11. -14. Oktober 2000 - Köln: Köppe, 2002. - pp. 9-25

Broß, Michael
Nationalsprache
In: Mabe, Jacob E. (ed.): Das Afrika-Lexikon : ein Kontinent in 1000 Stichwörtern - Wuppertal: Hammer, 2001. - pp. 431-432

Broß, Michael
Verkehrssprache
In: Mabe, Jacob Emmanuel (ed.): Das Afrika-Lexikon : ein Kontinent in 1000 Stichwörtern - Stuttgart: Metzler, 2001. - pp. 673-674

Broß, Michael
Toponyme als Zeugen der Vergangenheit? : Untersuchungen im nordnigerianischen Bergland der ...
In: Brunk, Karsten ; Greinert-Byer, Ursula (ed.): Mensch und Natur in Westafrika : eine interdisziplinäre Festschrift für Günter Nagel - Frankfurt am Main: SFB 268, 1995. - pp. 223-230 . - (Berichte des Sonderforschungsbereichs 268 "Kulturentwicklung und Sprachgeschichte im Naturraum Westafrikanische Savanne"; 5)

Article in a book (not peer-reviewed)
Broß, Michael
Factors for the distribution of the definite article : a corpus based study on L1 and L2 H ...
In: Ibriszimow, Dymitr (ed.): Topics in Chadic linguistics II : papers - Köln: Köppe, 2006. - pp. 9-20 . - (Chadic Linguistics; 3)

Broß, Michael
State and perspective of languages in Maiduguri
In: Kawka, Rupert (ed.): From Bulamari to Yerwa to Metropolitan Maiduguri : interdisciplinary studies on the capital of Borno State, Nigeria - Köln: Köppe, 2002. - pp. 103-116 . - (Westafrikanische Studien)

Broß, Michael
Hausa
In: Mabe, Jacob E. (ed.): Das Afrika-Lexikon : ein Kontinent in 1000 Stichwörtern - Wuppertal: Hammer, 2001. - pp. 242-243

Broß, Michael
Kirari
In: Möhlig, Wilhelm J. G. ; Jungraithmayr, Herrmann (ed.): Lexikon der afrikanistischen Erzählforschung - Köln: Köppe, 1998. - pp. 124

Broß, Michael
Some remarks on the history of the extinct languages Auyo, Shira, and Teshena
In: Seidensticker, Wilhelm ; Broß, Michael ; Baba, Ahmad T. (ed.): Guddiri Studies : Languages and Rock Paintings in Northeastern Nigeria - Köln: Köppe, 1997. - pp. 37-64 . - (Westafrikanische Studien; 16)

Broß, Michael
On the classification of extinct languages : the case of Shiranci and Teshenanci
In: Sonderforschungsbereich Kulturentwicklung und Sprachgeschichte im Naturraum Westafrikanische Savanne (SFB 268) (ed.): Vorträge: Internationales Symposium - SFB 268 - Frankfurt/Main, 13.12.-16.12.1995 - Frankfurt am Main, 1996. - pp. 35-36 . - (Berichte des Sonderforschungsbereichs 268 "Kulturentwicklung und Sprachgeschichte im Naturraum Westafrikanische Savanne"; 8)

Broß, Michael; Baba, Ahmad Tela
Construction of a furnace among the Guddirawa : description and linguistic remarks
In: Jungraithmayr, Herrmann ; Miehe, Gudrun (ed.): Mitteilungen des Sonderforschungsbereichs 268 (Burkina Faso und Nordostnigeria) - Köln: Köppe, 1994. - pp. 65-85 . - (Westafrikanische Studien; 1)

Broß, Michael; Ibriszimow, Dymitr; Baba, Ahmad Tela; Gimba, Alhaji Maina
Pots, Potters and their Language among the Hausa and the Bole : a Contrastive Analysis
Vorträge : Internationales Symposium, SFB 268 - Frankfurt am Main, 1993. - pp. 75-96 . - (Berichte des Sonderforschungsbereichs 268 "Kulturentwicklung und Sprachgeschichte im Naturraum Westafrikanische Savanne"; 2)

Broß, Michael; Jungraithmayr, Herrmann
Hausa cultural vocabulary : origin and integration of loanwords
In: Jungraithmayr, Herrmann ; Nagel, Günter; The Frankfurt-Maiduguri Joint Research Project (ed.): West African Savannah culture, language and environment in an historical perspective : preliminary report 1989 - 1991 - Frankfurt am Main, 1991. - pp. 19-30

Master's, Magister, Diploma, or Admission thesis
Broß, Michael
Materialien zur Sprache der Ndam von Dik (Republik Tschad) : Untersuchungen zur Phonologie ...
Marburg, 1988. - 238 pp.
((magister) thesis, 1988, Philipps-Universität, Marburg)

Review
Broß, Michael
Besprechung von "Nina Pawlak: Hausa outside the mother area. Plateau variety"
Afrika und Übersee
Hamburg 2005
reviewed: Nina Pawlak: Hausa outside the mother area. Plateau variety

Broß, Michael
Newman, Paul: The Hausa language : an encyclopedic reference grammar. New Haven, 2000
Orientalistische Literaturzeitung
2001

Broß, Michael
Wolff, H. Ekkehard: Referenzgrammatik des Hausa : Zur Begleitung des Fremdsprachenunterric ...
Zeitschrift der Deutschen Morgenländischen Gesellschaft
1998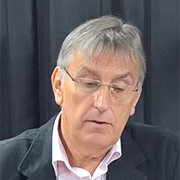 Language Centre
---
Dr. Michael Broß
Hausa teacherLanguage Centre
University of Bayreuth
Language Centre
95440 Bayreuth
Room: 11.2, (B3)
Phone: +49 (0)921/55-2232
E-mail: michael.bross@uni-bayreuth.de